220th Reconnaissance Airplane Company




First Quarterly 2008 CATCOM E-Newsletter
updated February 29, 2008
Last day of the month



"Catkillers"
and Family,
and all Friends
and Brothers in Arms,
in memory of those who have served
CHARLES FINCH'S PHOTO HISTORY
"Just finished taking the first 500 slides and put them on a CD and a DVD. The other 150 I am having done. The internet images that I am sending you do not do justice to seeing them straight off of the CD.

Charles Finch"



Well, here are some of those photos. I will post them as long as I have storage space. My allocation for Geocities continues to dwindle. Don Ricks




CATCOM EDITOR'S PHOTO:
Here is what the editor looked like many years ago, just before leaving the 220th RAC:


CATKILLERS HAVING FUN:
Charles Finch and Sarge Means recently got together again and met a Catkiller from the original group with Jerry Curry. Here is what Charles reports:
Went to play golf with Sarge at THE VILLAGES on Friday. After the round we met with Tom Murray who was a pilot for the Catkillers in 1965. He graduated from West Point in 1962. Served under Jerry Curry, and later served with the SHOTGUNS in 1968. Tom's email is TMurrayII@aol.com. He lives in The Villages. His home phone is 352-751-0599. The reason he was found was Sarge has a Catkiller license plate on his golf cart and Tom saw it and left a note. The license plate was given to Sarge by John "Indian" Hillman. Thanks John. Sarge and Stephanie are doing well and living the good life at The Villages. Charles Finch


MORE HOSTORICAL CATKILLER PHOTOS FROM CHARLES FINCH: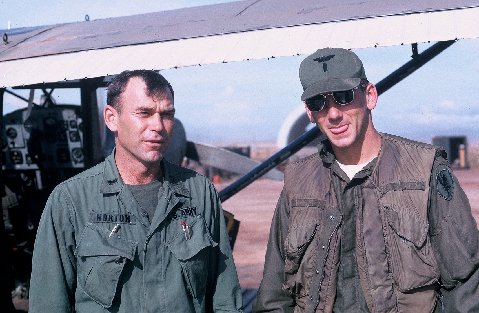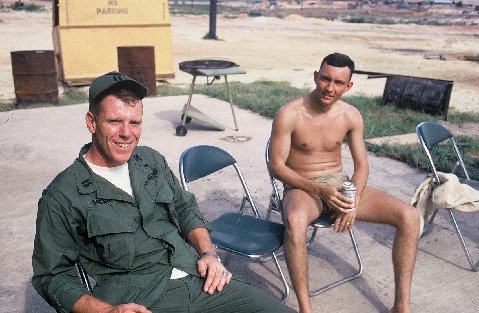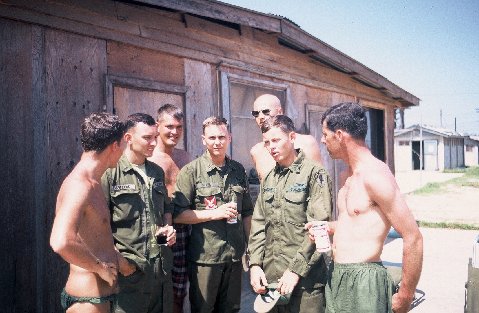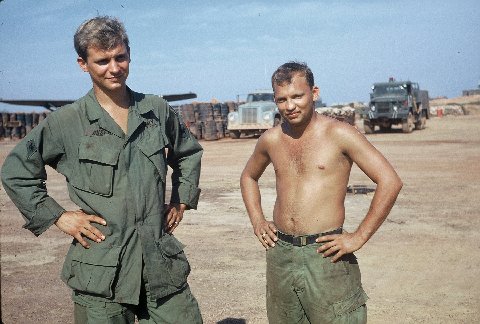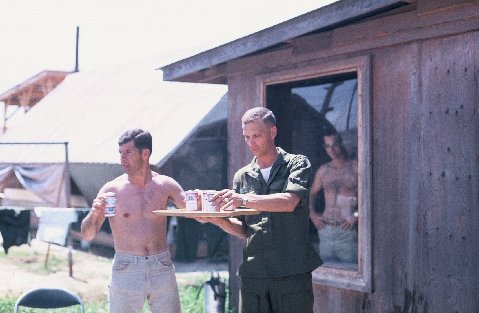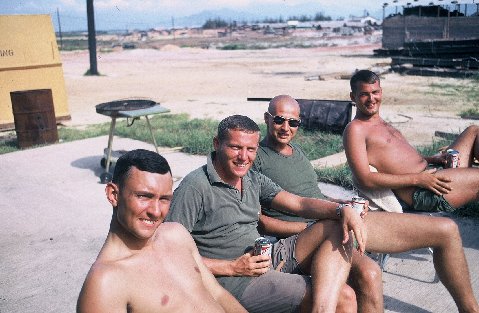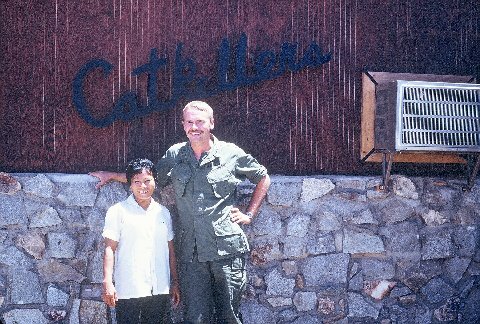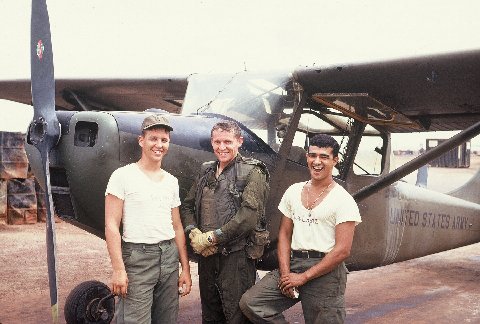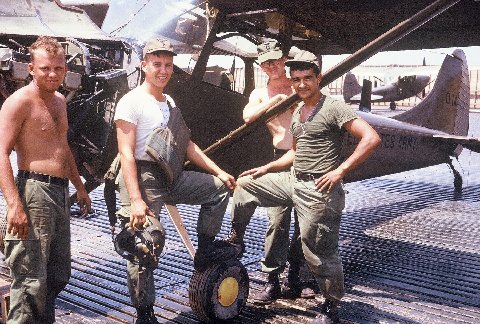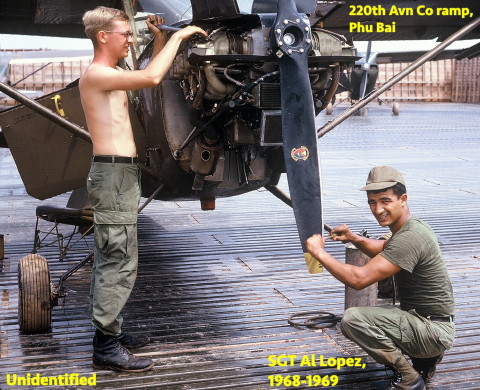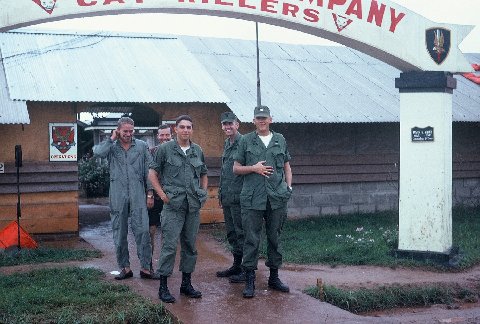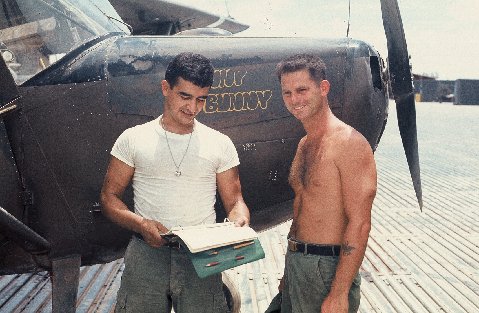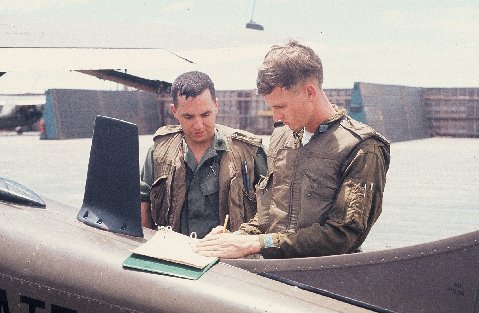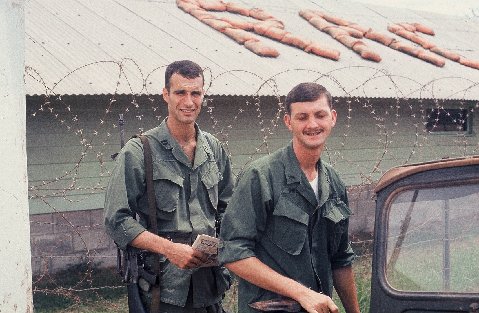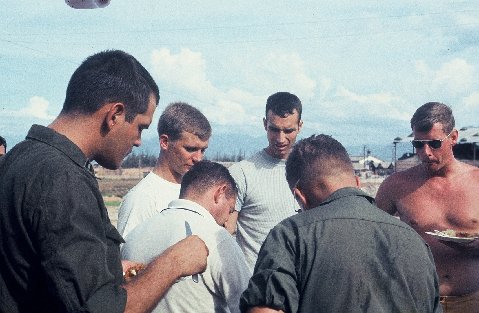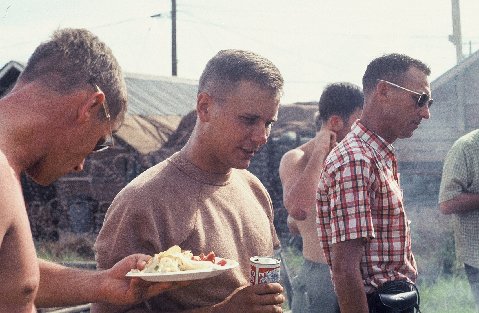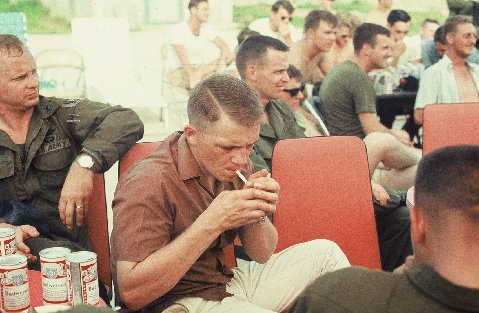 WOULD YOU BELIEVE? PHU BAI INTERNATIONAL AIRPORT:
Don......This from Jan Smith. We were roommates at Marble Mountain for a few months in '67......thought it might be of interest to the gang.

Ray Caryl
Catkiller 32/42
"Just saw this little news item about the airport we used to fly from. After 40 years, seems things are going to change. JS"

"February 26, 2008

Changi Airports International (CAI) has signed a Memorandum of Understanding (MOU) with the Middle Airports Authority of Vietnam (MAA) to invest, develop and operate Phu Bai International Airport in the city of Hue. This marks the first time a foreign investor will be working exclusively with Vietnam?s aviation authority.

President S.R Nathan was the Guest-of-Honour at the signing of the MOU between Mr. Chow Kok Fong, Chief Executive Officer of CAI, and Mr. Hoang Thanh, Director General, Middle Airports Authority, Vietnam. President Nathan was accompanied by Dr Vivian Balakrishnan, Minister for Community Development, Youth and Sports, and Mr. Lee Yi Shyan, Minister of State for Trade and Industry.

Phu Bai International Airport is located in the City of Hue, which was the capital of Vietnam between 1744 and 1945. It is ideally situated as the gateway to Thua Thien Hue Province and the Middle Region. Hue is best known for its historic monuments, and has earned itself a place in UNESCO's World Heritage Sites. In 2007, the central government announced Hue as the Festival City and intends to develop Hue over the next 3-5 years as the Festival City of tourism and cultural heritage of Vietnam. The airport currently handles more than 500,000 passengers per annum and was designated Vietnam?s fourth international airport in August 2007.

On the deal, Mr. Chow Kok Fong, Chief Executive Officer of CAI, said: "The airport is a critical component of Hue's tourism infrastructure and will generate the kind of economic momentum which Hue deserves. Following this signing, we hope to work closely with the Civil Aviation Administration of Vietnam (CAAV) to finalize the detailed agreement as soon as possible. We want to share with our counterparts here our experience in developing and operating Changi over the past quarter of a century, in particular, our airport management processes and route development expertise in raising the number of international flights. With the right infrastructure and promotion of the tourism attractions here, there is no reason why the passenger volume in this airport should not triple within 5 years."

Source: Changi Airports International
Posted by: just4airlines.com at 0954h UTC Feb 26, 2008"
ON-GOING FUNDRAISER: CATKILLER NEWSLETTER WEB SITE CONTENTS FOR SALE, VIA DVD:
Anyone wanting to have an historiocal copy of the Catkiller newsletter web site contents may obtain a copy, which acts like the real thing. The directory containing all files that make up the newsletter site can and will work as the original site, and you will own a copy of all photographs and other material associated with the site.


The purpose of the offer is to offset costs associated with maintaining the web site. Each DVD will sell for a minmimum of $10, plus $2 for mailing and handling fees. One purchase will almost pay the price of one month's web site fees, so a purchase serves everyone and distrubutes the historical data, should you want to maintain a personal copy. I will also add photos I have received via CDs and DVDs while at reunions, in order to fill the DVD to capacity.


Anyone objecting to the distribution of the DVD should make their objection know to the editor before the next quarterly newsletter publication. Reasons for objection are considered based upon copyright infringement claims only. Send your objection e-mail to the editor, whose e-mail address is at the bottom of each page.


If you want a copy of the DVD, please send an e-mail to the editor to reserve your personal copy, I will provide the address to which you will send your check, upon receipt of the e-mail requesting a reserved copy of the DVD-based web site material.

Donald M. Ricks
Catkiller 49
CATCOM Editor

DVD Instructions:

Load the DVD into your disk drive. Know the drive letter (ie: E, F, G, H, etc.).

Open Windows Explorer (or whatever your program you use to view and launch programs and files).

View the contents of the DVD and locate the file names "index.html".

Double click on this file, and it will launch your set or default internet browser.

With the internet browser running, you should have the main web page before you.

At the bottom of the main page, there is a link to Newsletter and Alerts, etc. Any link found on the page should work. Merely click on the link to progress through pages of various files.
For example, you could click on the "Newsletter and Alerts" link and have access to all the newsletters, etc.
To navigate between various pages, use the back arrow to go back to the previous page.
If you get to a point where there is no back or forward arrow, click on the "X" in the upper right corner to close the page.
This action should take you to the last page visited.

If you wish to view photos located on the DVD, launch your favorite photo viewer and point to the DVD in the DVD drive. You could also use Microsoft Photo Gallery, for example, to organize and view all the photos.

There are some special files on the DVD directory. In your file viewer, most can be launched by double clicking on the file to access the contents.

This DVD acts exactly like my computer's main CATCOM directory, if you navigate properly, and like the web site when you access the site.
What you do when the site is before you on your browser you can also do as you access the DVD (index.html). I use a DVD only because
it allows more file storage than a CD.

Any questions, contact me via any desired means provided below. If you know someone doesn't have internet access
let them know about this DVD so they can order one.

Donald M. Ricks
Catkiller 49, Editor

---