This page now complies with W3.org's requirements for HTML codes/CSS styles (see Cat Bar certification tags).
WE ARE RUNNING UP FOR THE REUNION; HOPE TO SEE YOU THERE!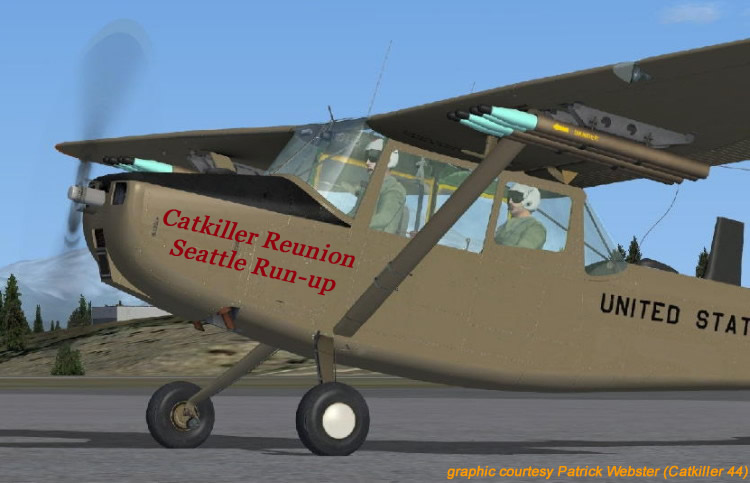 Jim Turnbow and others have recently sent information about former Catkillers. Here is an example of how we usually pass and gather information: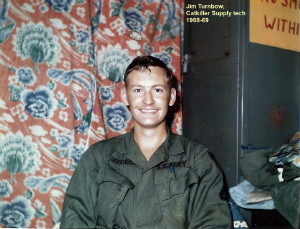 After having received a previous series of photographs from Jim, I used information recorded on the back of photos to track down Hank Wessels (Copperas Cove, Texas). In an email to Jim, I said, "I spoke with Hank Wessels this evening, gave him our web site and my email. I´ll send it to you when he writes. I also added him to the web roster."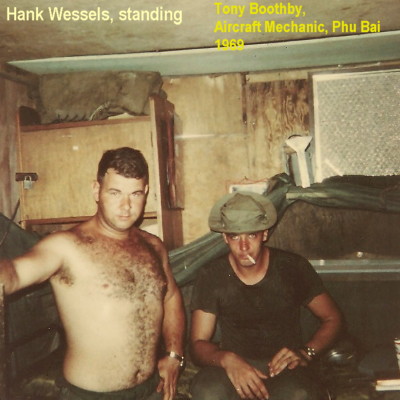 Jim replied, "Don, that would be a great Christmas present. Henry R (Hank) Wessels was a very good friend of Johnny Clay [Moore] and I. We three along with another classmate of ours, Danny Tracer, were drafted into the Marines, and all four went to Taipei, Taiwan, on a seven day leave which lasted for 5 days (lol). He was an extremely good guy, as was most of the Catkillers. Jim Holloman was from Baytown, Texas. I've thought of a few more that I didn't remember seeing on the roster. I don't have a picture of him, but he was Curtis Parnell Smith, from Jacksonville, Florida (hey, we need a photo!). We went to AIT in Ft. Polk, Louisiana, together, and he saved my life once. He was a Catkiller in unit supply which was a MOS of 76A10.

Tony Boothby, from Ohio, was the only one of my age that took the hard stripes. I think the head of the sheet metal shop was a black guy named Cooper, an SP5 or buck sergeant. There was a SP5 named Zambrano, from Boston, in one of the photos that I don't think is listed. Johnny Moore was my best friend. He was from Leachville [AR] too, and we joined the Army together. The recruiter came to my dad's pool hall, and we signed the papers on the snooker table. I arrived on or around 24 Oct 1968. Ken Miller was running tech supply, alone, and he told me to take over. He was from Oregon and wanted to move out to the flight line. He was an SP5 at the time and was shortly promoted to Staff Sergeant

Thanks, Jim."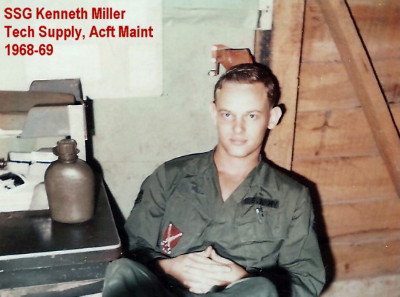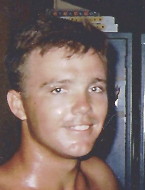 The following photo contains a rare graphic many will remember, shown here on the wall of the EM Club, Phu Bai:
The "Catkiller" Patch: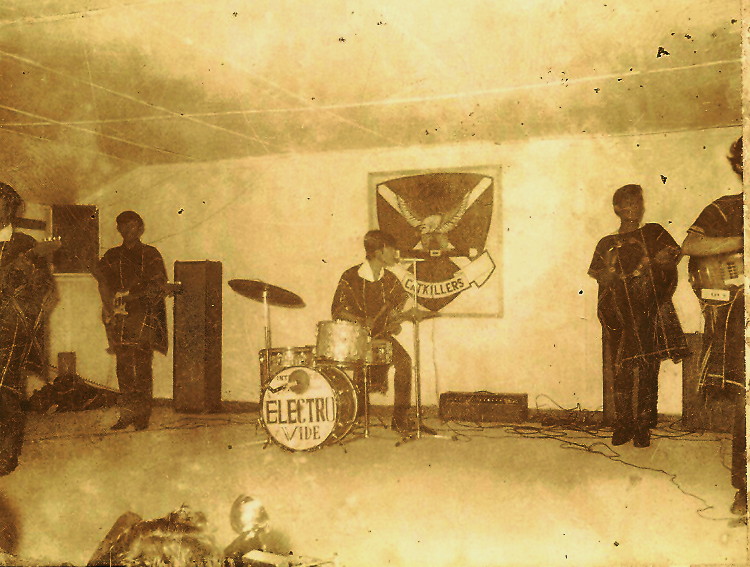 ---
SP5 Tom Elliott was a crew chief at Phu Bai and Da Nang. I received a short hello note from Tom a few days ago and thought I would pass it along:
I was recalling the days I spent in DaNang, at the Marble Mountain Air Facility. My crewchief job was great! It was a very good experience, that is working on the O–1 Birddog. I recall that I would volunteer to go up on test flights when the pilot requested. I really enjoyed going up. One day I had to fly back to Phu Bai with our platton leader, and I can not remember his name, but thought he was Capt Johnson. He asked me if I wanted to take the stick and fly the bird. I was thrilled! He commented that if I really liked flying, I should think about going to flight school. Looking back, it was an opportunity that passed me by.

I remember that the plane that was assigned to me was 320 (last 3 digits), I always think back to it when I see any number 320. Isn't that something? Anyhow, I thought you might find this interesting.

Tom Elliott
back to top
Welcome to Sundowner Zulu, Jack R. Davis: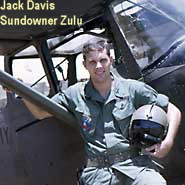 "I just stumbled across your Catkillers.org site. It's been a lot of years but there are many familiar faces. My details for the roster are below. It looks like this years Carkiller Reunion will be here in Seattle, right in my back yard. I already have it on my calendar to attend and look up some old friends. [regarding photos] ...I also have several of other photos that might be of interest to add to the Catkillers photo gallery.

Last request, I was hoping to see if I might get contact information for the following individuals (KOTL Tom Alegi took care of this):
Brett, Joe; 108th Sundowner Yankee
Krebs, Joe; 108th Arty Sundowner Kilo
Monteleon, Chris; AO 108th Arty
Jack R. Davis, 1969-70
1LT, 108th Arty, AO, Sundowner Zulu
(now on the roster and from Woodinville, WA. Contact info available from the KOTL)
Facebook: http://www.facebook.com/jack.roger.davis"
---
Several days ago, Dave Ohare provided identifying information regarding a few previously unidentified men on a photo provided by Larry Diebert. From that information we located Hepburn "Hep" Wilkins, and we now have his contact information. If you want to say hello to Hep, ask our KOTL how you can contact him (see the roster). Here is the photo showing our found Catkiller:
---
Dennis Jemkins has been with us a long time, so he isn't new to our known Catkillers list, but he sent in a new photo and a new Catkiller aircraft name not seen before. According to Dennis, it was a nickname for his girlfriend. You'll have to get Dennis to tell you the story about how he came about getting this lost photo back. Thanks for the memories and excellent work, Dennis:
---
Clinton A. "Clint" Smith, USMC AO, checked in with his updated information for the roster. He left a message for everyone: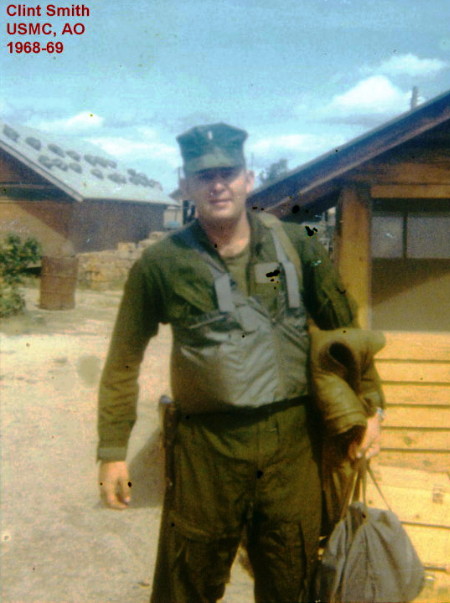 "I have great memories of my time flying various 3rd Marine Division missions with the Catkillers for about six months; basically the latter half of 1969 as I recall. They were and are a great bunch of guys.

Best wishes,

Clint"
---
James "Ray" Sloan, Army AO, 108th Artillery Group, sent in his roster data and this note to all. We hope to have a photo of Ray for his roster line, soon:
I remember riding with Chuck Finch, Don Long, Jack Bentley and others. I was not very good as an observer, but the Catkillers were patient and very proficient. Other Sundowners were Carol Mitchell (Sundowner Mike) and Bill Norton (Sundowner Whiskey). I understand (from the Catkiller website) that Bill Norton passed away several years ago.

Thanks,

Ray Sloan
back to top
back to top
Many of you know about the search site About.com (Need, Know, Accomplish), so it should not surprise you to discover there is an interesting general information page about the United States Military (promotions, assignments, military bases and units, education and training opportunities, military museums, decorations and medals and more). Jan Smith sends in a lot of nice to know material, and this is one.
The primary reason for sharing this is to bring to your attendtion new rules and official encouragement for military veterans to wear their medals and decorations during patriotic holidays and other events. To be better informed, check out the second and third articles at this page:
back to top

Checking around the internet a few days ago, I located a very reasonable set of tickets on Frontier Airlines, from Nashville to Seattle. It feels good to have tickets and confirmed room reservations at the Doubletree Hotel. We are going to have a great time together!

The hotel is situated just east of the airport, and when I flew out for a visit last June I had no trouble picking up a rental car and dropping it off for a return flight. There are many restaurants, rental car companies, and other conveniences nearby our hotel, so we should not experience travel problems. For more information, consult this link to DoubleTree Suites by Hilton Hotel Seattle Airport – Southcenter

Below are a few of the more popular travel site links to help you search the web for your best arrangements. The reunion committee recommends making reservations early for this popular destination. You will find other important information and registration forms at the Cat Bar link to our 2012 Reunion News link. You can also gain a lot of information from a Google Earth view (search: DoubleTree Suites by Hilton, Seattle Airport/Southcenter):
While we have verbal confirmation from others who will attend, this is our first list of attendee who have actually sent in their registration forms, as of 2-20-12. We expect many more will be added to this list during March, but (in case you plan to register after March) remember the registration fee increase mentioned below:
Al Paulsen + 1
Bud Bruton
Charles Finch +1
Charles Welsh + 1
Darl McAllister
Dave Ohare +1
Dick Bielot + 1
Dick Tobiason + 1
Don Ricks + 1
Gene Wilson + 1
J. D. Richards
Jerry Jackson + 1
Keith Klett + 1
Kennedy Kohibrand + 1
Larry Deibert + 1
Leroy Burkemper + 1
Nelson Kunitake + 1
Lloyd Oake + 1
Norm MacPhee + 1
Paul Brennan
Paul Smith + 1
Pete Blevins +1
Phil Caverhill + 1
Raymond Caryl +1
Roger Putnam + 1
Sarge Means +1
Walter "Chico" Fernandez

Count: 46
Please remember that on March 1, 2012, you will have exactly one month left before the reunion registration goes up (on April 1) from $55 to $70. After April 1, the registration fee is $70, no exceptions. We hope to see you all there in July.
back to top
Several year ago, I wrote and published a book, which I titled "Catkiller". In my humble opinion, it is not a very good book. I wrote it for me, because I wanted to put down on paper what it was like to go through the Viet Nam experience. It is "self–published." That means I paid for the printing, etc.. I never intended to make money on this endeavor and am happy with what I have done but wish I had more ability to write better.

I thought a long time before putting one chapter in the book. That chapter is number fifteen, Nightmare, based upon several half-truths, but those events never actually happened. This chapter contains an account of what was actually one of my worst concerns while flying out of Da Nang. Several times I was assigned to fly one-ship missions to the two-ship area of Kham Duc Special Forces Camp. It was a long way back, and there was no radio communication for much of the way. Many probably had similar fears, but seldom voiced those fears.

Along the mission route was a spot where our G–2 Air briefing indicated there was an enemy prisoner of war camp and that one prisoner was a white woman, presumably a French land owner. It was unknown if there were any Americans in the camp. Anyway, I wrote the chapter about this area—based upon what I wanted it to be, not what it was. All that is history, and the book Catkiller is written.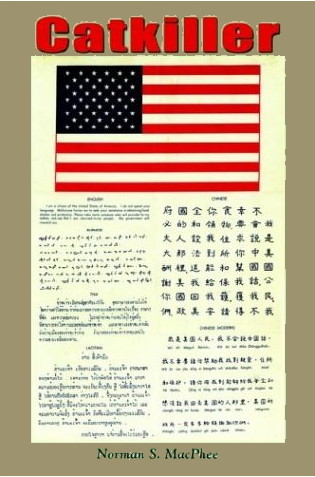 What I still have is the Galley [large PDF file] of the book from 1st Books, the printer/publisher. It belongs to me only. 1st Books has sold out to someone else, and I can´t remember who. I am making the Galley available to the Catkiller newsletter site, and anyone interested can download that file for reading. I am not promoting myself here but would just like it to become "Catkiller" property. I have, maybe, forty copies of the book in soft cover and will bring them to the Seattle reunion to give away. To view the book and download a copy, just click on the title up at the first paragraph line, but expect a long download time.

I hope you enjoy the book.

Norman MacPhee, Catkiller, Da Nang Platoon
back to top
Here is a clue and a question for our early crew chiefs to answer: Who put the Catkiller patch on the wheel hub of this Birddog? Don Medley, shown here in the photograph, stands beside the first and only company bird I have seen with the patch displayed in this manner. Perhaps there were others, and if so please send in a photo. Looking good, Don!
Praise the Lord, and pass the Dreamland Bar-B-Que!
Alabama won the BCS National Championship title for 2011! Congratulations, Crimson Tide, for a great, historically remarkable game. Congratulations also to LSU for a great season rare in college football.
Alabama Head Coach Nick Sabin is a well-liked man in Alabama, and he gets around the country a lot. Recently, he played golf over in Georgia, and guess who was there? Why, our own Charles Finch, an intense golf enthusiasts, who took this opportunity to record his familiar face between two Alabama legends: Alabama All-American and Atlanta Falcons Quarterback Steve Sloan and Alabama Coach. These men participated in the Chick–fil–A Bowl Challenge in Greensboro, Georgia, to raise scholarship money. Of course, that is city where Charles Finch resides. Below is the photo mentioned, as well as two web articles that informs about the golf event.
back to top
The General Assembly of North Carolina passed a House Resolution which established each year, on March 30, a "Welcome Home Vietnam Veterans Day." The following link provides the complete resolution in PDF format (you will need a PDF reader to view the file):
Bernie Hale, Tum 14, has a book ready for pre-sale at a web site devoted to marketing his new release. The author was a an air force O–1 FAC pilot, whose unit supported the all-volunteer Capital (Tiger) Division of the Korean Army in Vietnam. For anyone who flew into Phu Cat Air Base, near ROC base areas, you probably witnessed, as I did, the intense discipline present in the ROK army units. Supporting such a highly-trained, volunteer army unit would have been a memorable experience. ROK soldiers received three years service credit for every year served, so you know they were motivated by this additional motivational factor. Also view the film clip at the upper left corner of his web site:
Jeff Kelly did well what we have asked many of you to consider doing—he wrote his story—in diary form: DMZ DIARY.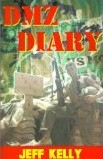 Few enlisted men tackle such a project, and the ones that do should be considered courageous. Their perspective is just as much an important matter of record as any other person who experiences combat, especially in a non-conventional environment. I recall my days in infantry advanced course at Fort Benning, where we were instructed to study the counter–insurgency in the Malaysia Emergency, from 1948 to 1960. It was similar in many ways to what we experienced in Vietnam. At first, I approached the task with a certain dread and little enthusiasm but began make a stab at completing the book report as soon as possible. That was in 1974, a few years after my Vietnam experience. Well, halfway through the first of my several massive reading assignments on the subject I stopped at a point where the stories of those in the line started making an impact upon me. I realized that many viewpoints and experiences help tie together a better overview of both conflicts.
From the "lessons learned" gained from that experience, I have thus learned to seek as much perspective as possible from others who have input into a like matter. I heard about Jeff's book and checked available reviews, which perked my interest enough to purchased a copy of his book. I hope soon to get to that story, and when I finish I shall post a review. In the meantime, the book now on my desk, here is a personal email received from the author, who I am sure will not mind that we share his message. It is really addressed to our Catkiller family:
"Mr. Don Ricks:

Jim Hooper gave me your email and the link to the Catkiller site. I was a TACP enlisted FAC with Mike Company 3/3 in 1968 and worked with Catkiller Birddogs / Southern AOs more times than I can count. We worked out of Alpha 3, Gio Linh, Con Thien, Leatherneck Square, Camp Big John, Camp Carroll, Mutters Ridge, Dong Ha Mountain etc. Reading Jim´s book was an incredible experience that triggered memories of being hunkering down in a firefight and straining my neck to give distance and direction to a Birddog who could help us figure out what the hell was going on and help us with the supporting arms to get out of that situation. Later I´d wonder about those unseen men, just a voice really, who buzzed above us in that little airplane and gave us such invaluable assistance. I liked reading how you guys lived and fought. I liked learning the names of some of the AOs I remember talking to. Catkillers risked their lives for us everyday, and I want them to know how much we appreciated that. As I told Jim, whenever we made contact with the NVA the first words spoken on the radio were, "I have contact; I want an AO." To us Marine grunts, the Birddog, front and back seats, were known as the AO. Without the air strikes, artillery, naval gunfire and intel you provided, we would not have faired nearly as well. Please express to all the Catkillers: the pilots, the AOs and the ground crew who made those flights possible, our eternal gratitude.
Added 2-4-12 (in a note to Jim Hooper):
Jim, your description of the Kin Mon fight the 5th Mech got into in Oct was in exactly the same spot the we got in a firefight on the night and next morning of 16Feb68. It was right beside the railroad tracks. We crossed that rickety trestle at 0200 and made it up to the river but left quickly when we heard tanks and bugle music. The hit us on the way back. We had a Catkiller helping us with intel. Huey gunships came and we worked directly with them. The Birddog spotted a large NVA force on the roadbed, and he called in a F-8 Crusader and reported 17 confirms. I think that might have been the last time F-8s flew in CAS. The Catkiller might remember that.

Three AOs whose names I remember are: Lt Moriarty who was our 2-4 actual in 3/3 and later flew as Southern Mike, Capt. Roger Zensen was Lima 6 and later flew as Southern Zulu, and Southern Hotel who you write about. It was kind of emotional reading about the guys in those little airplanes. Without exaggeration they saved the lives of hundreds of grunts. Words can´t express the gratitude I feel for them.


Semper Fidelis,
Jeff Kelly
Fighting Mad 1–4 Mike

PS: I mention Birddogs many times in my Vietnam memoir DMZ Diary and tell of the support they provided the men on the ground."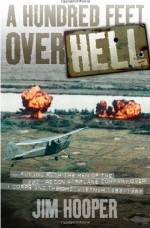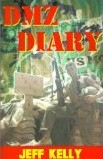 I received permission to post these two book reviews by men who wrote about the same war from two perspectives, one on the ground and one from the air. Of interest to our Catkillers and Friends is the amazing coincidence that their books cover the same period. Each wrote a review of the other's work, and if you are like me you will wonder why fate did not bring them together in the earlier days, before publication, while conducting their research. Since Jim's authoritative review (with which I completely agree) trumps the one I planned to write, Jim gets the space (click on each of the two titles to view them at Amazon.com). Don Ricks, Editor:
The hell of which Jim Hooper writes was, for some of us, our hell, the DMZ 1968 and 69. Those little Cessna type airplanes buzzing above us are what this book is about. Their call sign was "Catkiller" and the pilots were US Army. The aerial observer in the back seat was a Marine and used the call sign Southern. The support those guys gave to 3rd Battalion, 3rd Marines or (3/3), and other grunt units cannot be praised highly enough. They were our Guardian Angels. They gave us an overview of the situation that was impossible to get with AK rounds passing inches overhead. They warned us when the enemy tried flanking or envelopment movements. They adjusted artillery on our enemies in the next hedgerow or tree line. They brought in the Phantoms and Sky Hawks we requested and fired the marking rounds for the fast movers to annihilate the enemy who kept us from retrieving our wounded. And when we heard NVA guns above the DMZ kettle drumming and then the incoming rounds screeching down on us, it was the Catkillers who flew up there and directed the counter battery fire, airstrikes and naval gunfire to shut them down.

The author, who is not a Vietnam veteran, had a very good source of information; his brother Bill Hooper piloted one of those Bird Dogs. The book details the complicated business of hovering slowly above NVA troops and vectoring in jet aircraft traveling six times faster while marking the target for the jets with rockets and making sure the jets knew where we were. If you ever wondered how all that happens this book will let you know. Then there's the high plane low plane game they played with NVA artillery north of the Ben Hai River. The high plane flew at 6000 feet to spot muzzle flashed. The low plane flew at a thousand to draw their fire. How´s that for a stressful job? As the recipients of much NVA artillery this book explains what brave men did to get it shut off for us. Thank you Catkillers.

The Catkillers were based out of Phu Bai and Dong Ha. Yes, they had hot chow and a rack to sleep in and yes they lived better than us grunts out in the weeds. But reading this book you see they sure earned it.

Reviewed by Jeff "TJ" Kelly
Mike Company & H&S Comm Platoon, TACP section
3rd Bn. 3rd Marines 3rd Marine Division 1968
DMZ DIARY, review by Jim Hooper, Author:
Had life not taken Jeff Kelly in other directions before and after publication of DMZ Diary, he might well have earned his bread as a successful author. Unlike many such memoirs, this is written with a sure and steady hand that draws the reader in and compels him to turn the page. Kelly brings home the raw intensity of combat, the pain of losing friends, the rough humor and cynicism of the grunt.

Though not a Vietnam veteran, I'll confess to a special interest in DMZ Diary. Kelly's job as part of the Communications Platoon, Tactical Air Coordinator Party section, was adjusting artillery, naval gunfire, and close air support from the ground. His callsign was Fighting Mad 1-4 Mike. My brother Bill's tour as an Army aviator saw him flying above the same terrain where Kelly and his fellow Marines slugged it out eyeball-to-eyeball with the NVA. His callsign was Catkiller 1-2. His job was adjusting artillery, naval gunfire, and close air support from the air, and most of his missions were in direct support of the Marines. Inasmuch as Jeff and Bill's tours overlapped in the same area of operations in northern I Corps, the odds that 1-4 Mike spoke with Catkiller 1-2 (or his backseat observer) is more likely than not.

Thus it was (check where appropriate) lazy, short-sighted, arrogant of me not to have read DMZ Diary while working on my own book about the Catkillers. Had I done so, it would have not only provided greater depth to the role the Army pilots played, but also added emphasis to the respect each had for the other.

If you're looking for the reality of what Marine grunts experienced during the Vietnam War, told by a master story-teller, you'll find it in Jeff Kelly's book. Buy it, read it, and be thankful for the men – then and now – whose motto is Semper Fidelis.
YouTube is quickly becoming a major repository for anything connected with Vietnam. There are so many talented people and companies archiving and ready to archive old movie footage and photographs that as the new technology video production software becomes increasingly available, we benefit from our age group's idle time. Much of the work is amazingly good. Here are a few examples, sent in by Jan Smith and Jerry DiGrezio. When you visit one of these links notice the listing of other available selections on the right side of the YouTube screen. This leads you to even more videos, as you explore: