220th Reconnaissance Airplane Company




Fourth Quarterly 2005 CATCOM E-Newsletter
updated November 27, 2005 (afternoon)



"Catkillers"
and Family,
and all Friends
and Brothers in Arms,
in memory of those who have served
CATKILLER REUNION ANNOUNCEMENT:
Are you ready for some good times? Carl and Sandy Drechsel kicked off our year-long preparations for what we all have eagerly awaited, the announcement for another Catkiller reunion! If you haven't read the announcement, here it is below:
220th Reconnaissance Airplane Company (RAC) "Catkillers" Reunion

Friday, October 6, 2006 until Sunday, October 8, 2006


Mark Your Calendars!


South Shore Harbour Resort & Conference Center
2500 South Shore Blvd.
League City, TX 77573
Phone: 281.334.1000
Fax: 281.334.1157


Click here to go to South Shore Harbour Resort & Conference Center

NOW is the time to make the commitment to reconnect with your fellow Catkillers, Back Seaters, and others.

NOW is the time to make the commitment to bring your kids and grandkids to this Reunion. Let's all help our families to understand the unique camaraderie that has never left any of us who were proud to be known as a Catkiller.

NOW is the time to make sure your Reunion Committee has contact information for all Catkillers, Back Seaters, and others.

Reunion Committee:


Carl L. Drechsel, Catkiller 30, Chairman
Jerry Bonning, Catkiller 33/44
Paul V. Brennan, Catkiller 3
Bud Bruton, Catkiller 18
Ray Caryl, Catkiller 32/42
Charles Finch, Catkiller 19
John Hillman, Catkiller 3/46
Robert McComiskie, Catkiller 33
Sandy Drechsel, Reunion Event Coordinator


Rooms: Make your room reservation at the prestigious South Shore Harbour Resort by e-mailing them at: http://www.reservations@sshr.com, or phone them at 281.334.1000 now. Be sure to mention that you are with the "220th Reconnaissance Airplane Company group." The specially negotiated room rates will be available until September 14, 2006.



| | | |
| --- | --- | --- |
| Room | Single Rate | Double Rate |
| Floors 2, 3, 4 | $99.00 | $99.00 |
| Floors 5,6,7,8,9 | $112.00 | $112.00 |

Current tax and local occupancy tax (subject to change): 12%

Airline Reservations: Houston Intercontinental Airport (IAH) is located approximately 1 hour from the Resort.

Houston Hobby Airport (HOU) is located approximately 30 minutes from the Resort.

Both Continental Airlines and Southwest Airlines have hubs in Houston.

Agenda:


Friday, October 6, 2006:


Check In at Resort
Activities Select from a wide variety of activities unique to this area
(more information to follow) Be sure to fill out the attached Survey Form!
Cocktail Reception


6.00 p.m. until 10 p.m.
Cash Bar
Mexican Buffet (price to be confirmed)
Beautiful South Shore Harbour Marina View

Saturday, October 7, 2006:


Activities Select from a wide variety of activities unique to this area
(more information to follow) Be sure to fill out the attached Survey Form!
Reunion Banquet

6.00 p.m. until 1.00 a.m.
Cocktail Reception will include Cash Bar
Dinner, including wine (price to be confirmed)

Program:

Sunday, October 8, 2006:


Breakfast: On your own.

Activities Select from a wide variety of activities unique to this area
(more information to follow) Be sure to fill out the attached Survey Form!
Departure

Survey Form:

A Survey Form is attached to this announcement (click on blue link for a Word file). Please fill out and return via e-mail to: sdrexel@yahoo.com. If you are not able to view the file, e-mail Sandy for an e-mail copy.

By taking the time to fill out the form, you will be helping us to make this Reunion one of the best ever, with a choice of outside activities that everyone will enjoy, including your kids and grandkids!!

"Link removed"

Additional Information:

Additional information will be sent to you on a regular basis.

See you next October!

Carl L. Drechsel
Cat Killer 30
Reunion Chairman

POTENTIAL HELP IN CASE OF A HEART ATTACK:
This informationinformation (from one of Chuck Goodrum's friends) was sent by one of [the] officials who performs the vein cuts for bypass surgery at Duke University Hospital. He believes that this could save a life. However, as with all medical advice, you might want to check with your physician. In an emergency, this procedure might be a life saver. If you agree, please pass this on to friends and family.
Let's say it's 6:15 p.m. and you're driving home (alone of course), after an unusually hard day on the job. You're really tired, upset and frustrated. Suddenly you start experiencing severe pain in your chest that starts to radiate out into your arm and up into your jaw. You are only about five miles from the hospital nearest your home; unfortunately you don't know if you'll be able to make i! t that far. What can you do?

You've been trained in CPR but the guy that taught the course neglected to tell you how to perform it on yourself.

HOW TO SURVIVE A HEART ATTACK WHEN ALONE

Since many people are alone when they suffer a heart attack, this article seemed to be in order. Without help, the person whose heart stops beating properly and who begins to feel faint, has only about 10 seconds left before losing consciousness.

However, these victims can help themselves by coughing repeatedly and very vigorously. A deep breath should be taken before each cough, and the cough must be deep and prolonged, as when producing sputum from deep inside the chest.

Deep breaths and a cough must be repeated about every two seconds without let up until help arrives, or until the heart is felt to be beating normally again. Deep breaths get oxygen into the lungs and coughing movements squeez the heart and k! eep the blood circulating.

The squeezing pressure on the heart also helps it regain normal rhythm. In this way, heart attack victims can get to a hospital.

Tell as many other people as possible about this, it could save their lives! From Health Cares, Rochester General Hospital via Chapter 240s newsletter AND THE BEAT GOES ON. ... (reprint from The Mended Hearts, Inc. Publication- Heart Response)

BE A FRIEND AND PLEASE SEND THIS ARTICLE TO AS MANY FRIENDS AS POSSIBLE.
FLYING TRIKE NAMED CATKILLER:
As you might recall, Chuck Goodrum, Catkiller 5, had a motorcycle accident two years ago, just as he and I started out for the last reunion in Las Vegas. Chuck recovered and has a full and productive life after his injuries. Below are two photographs I took of Chuck while visiting with him at the Calhoun County Airport in northern Georgia. As you can see, Chuck has a big toy and can instruct in his dual-seated AirBorne 2002 Trike, named (what else?) "Catkiller."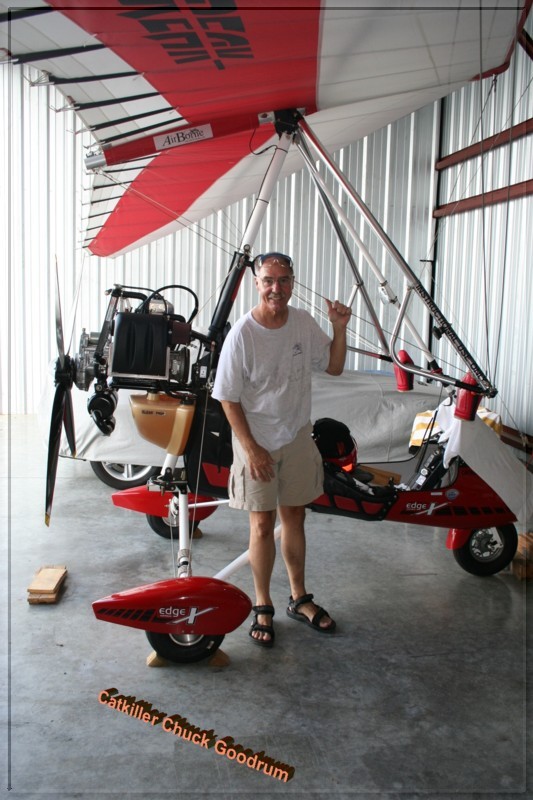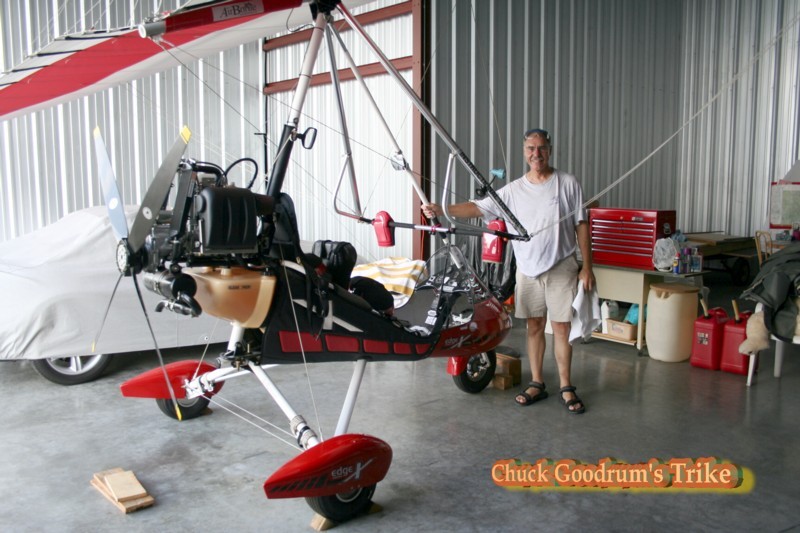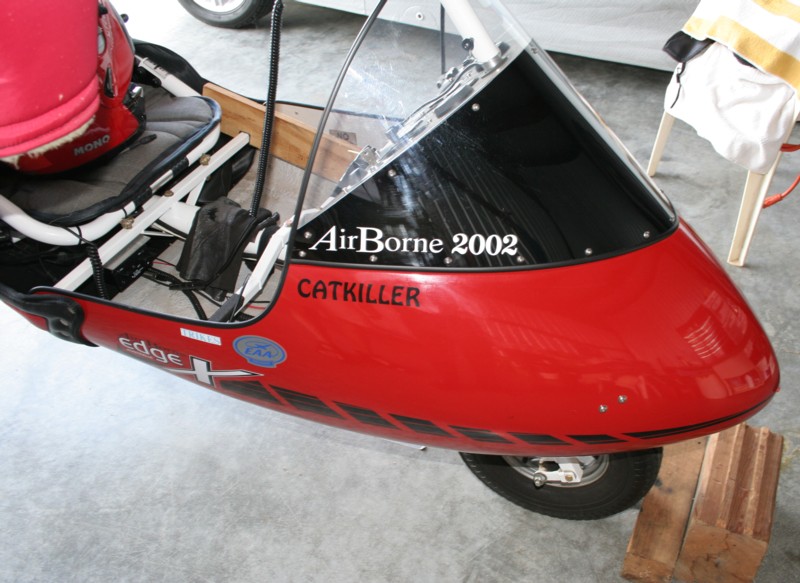 Don Ricks
NICE-LOOKING MARINE BIRD DOG:
These pictures are the birdog of Marine Lanny Thorne, who flew to Tampa to see the other Marine backseaters, Clyde Trathowen and Clint Smith.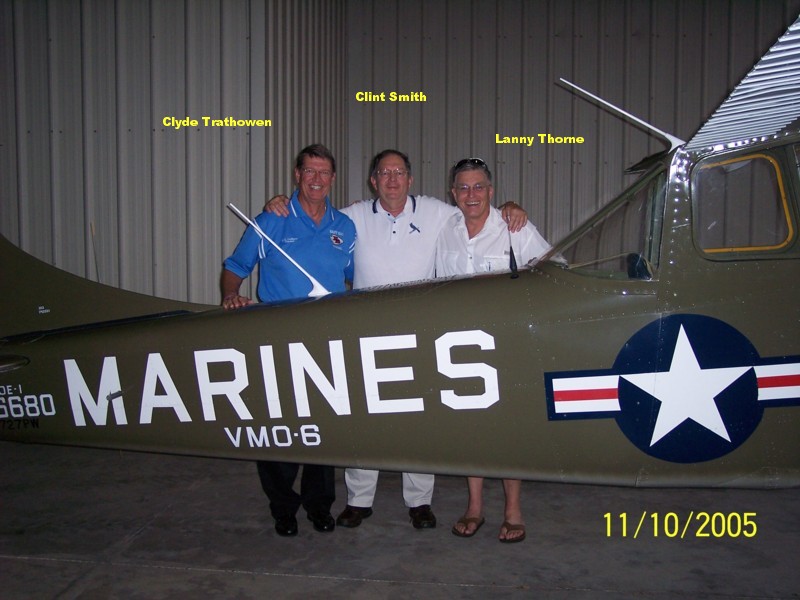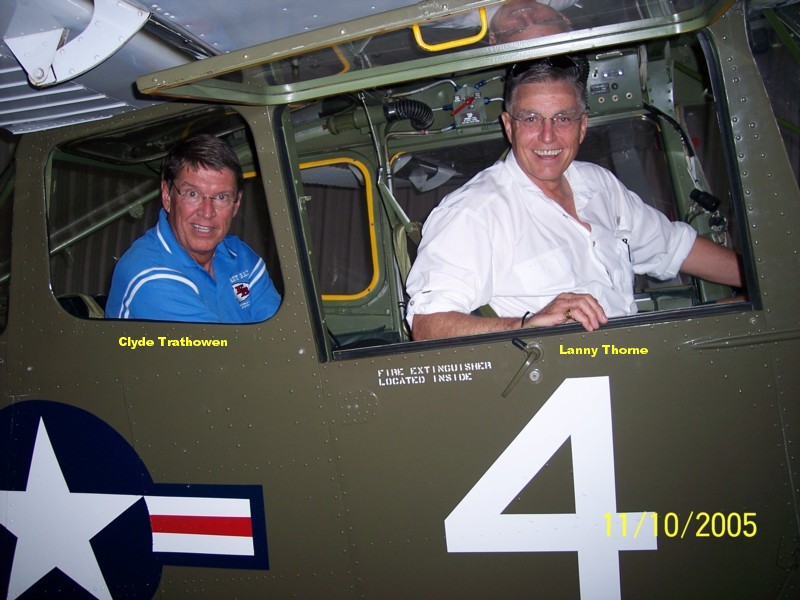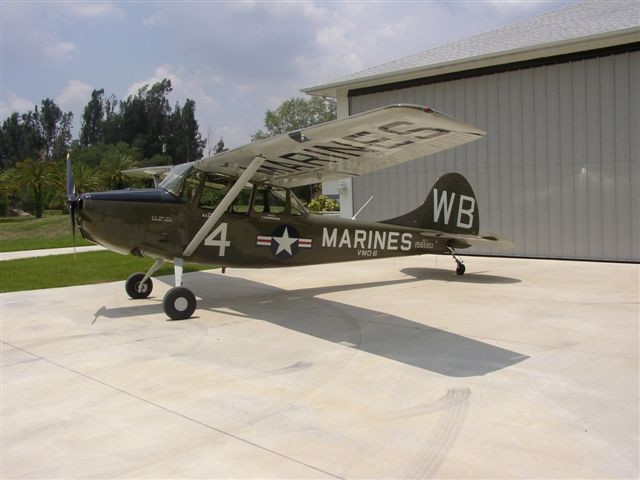 DOC AND CHARLIE
The ever famous Edgar "DOC" Clement made a house call to Charles and Nancy Finch last night. He was on his way home back to North Carolina after picking up a nice 7 series BMW in Florida.

We had a terrific visit and as usual Doc picked up the check for dinner. He has recovered very well from his heart attack and is living the good life.

We talked about his early days on the DMZ in May of 1968 and he mentioned all of the Marine backseaters that we have not heard from since then.

Ray Caryl, I know you have most of their names in your log book but here are some of them that we came up with.

Russ Cedoz--you may know where some of these Marines may be.

Marine BOB HAPPY was in charge of the observers the best Doc could remember. Then Ken Annel or Antel. Then a man named KENDRICK used "Southern Delta" as his call sign.

We both wondered whether anyone has heard from others that served in the 220th such as

Henry Milam, Gene Frey, John Herring,Keith Wendell, and Walt Kaufman.

Keith Klett, do you remember a short confrontation with Doc near the poker table?

Then Doc discussed the irony of so many of his green hat class in Flight School ending up at Phu Bai. I think they were Lee Harrison, Andy Anderson, Jim Hudson, Bud Bruton, Glenn Strange and Doc.

He all said that Major Pedersen wanted to send SINGLE men up to fly missions out of Dong Ha. It was Pepe, Dennis Dolan, Lee Harrison, Doc, Jerry Bonning. I was not sure if Cortner, Keltner, Kaufman were married or not.

Anyway it was great to see Doc again and we who have both lost our pensions with US Air and Delta respectively still agreed that the airline career was still better than staying in the military.

Charles Finch










FOUND CATKILLERS AND E-MAIL UPDATES:
Darrell Woods from Kansas City checked in on November 8, 2005, and had this to say:
"I was a Catkiller from April 70-April71 at 220th RAC Hue, Phu Bai, 1st Platoon. Others during this time were:

Al Lopez, line chief
Bill Stetson , line chief
Darrell Woods, line chief
Gary Singer
Darrell Easterling, and
RickVosberg.

By the time I left, 1st platoon only had 2 mechanics, Gary Singer and Smith. I understand 220th was moved to DaNang in July of 71.

I still have my red Catkiller pocket patch and my round blue 1st platoon pocket patch. I was the last person authorized to put on a platoon patch. After me, orders came from DaNang to dissallow them. (WHY?).

Charles Finch emailed me with the Catkiller web site. Thanks for putting it up.. I have many pictures I could email you of my experience. I flew enough to get y crew chief wings. Flew mostly with Cpt. Cook.

Thanks, Sp5 Darrell Woods"