PHOTOGRAPHS
From
CHAPLAIN (MAJOR) CALVIN HOYLE GARNER,
Kramer Compound,
Quang Ngai, Vietnam, 1966
Photos courtesy of Chaplain Garner's daughter, Daphne Hopson
THE BUILDING OF A CHAPEL—
AND THOSE FORTUNATE ENOUGH TO HAVE THEIR IMAGE CAPTURED:
The text provided on each photo represents all we currently know about the subjects.
If you have additional information please contact the editor.
All photo files Copyright © 2016, Daphne Garner Hopson, All Rights Reserved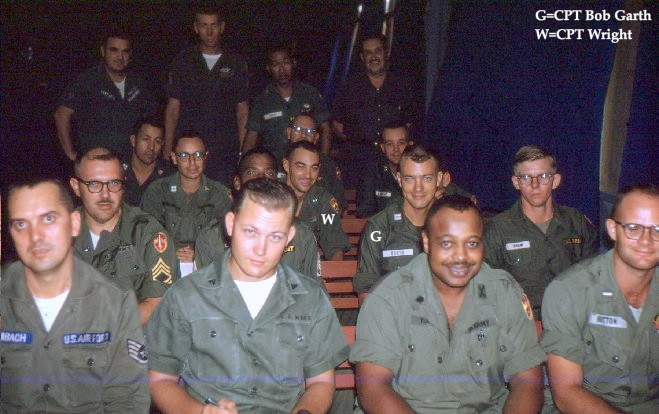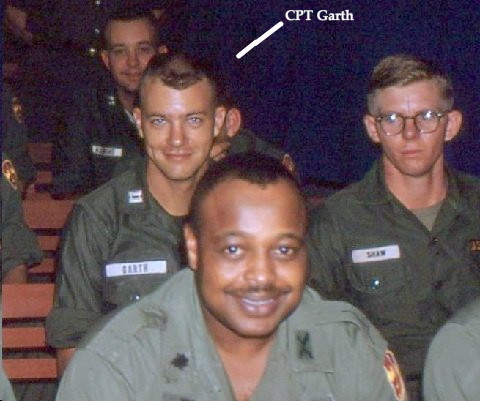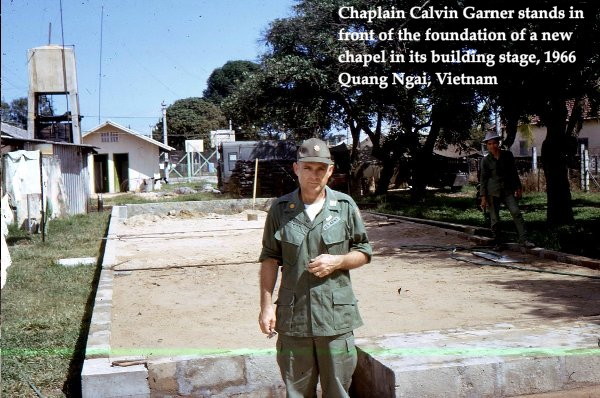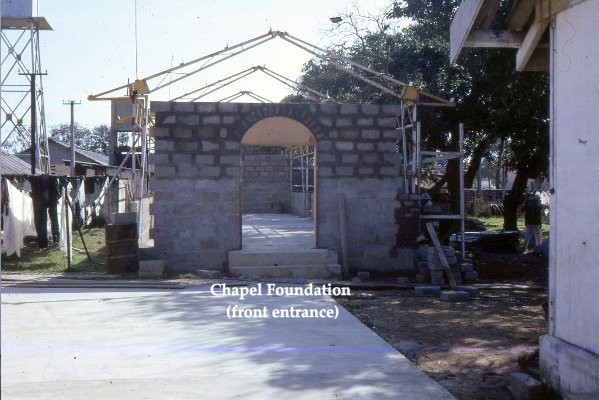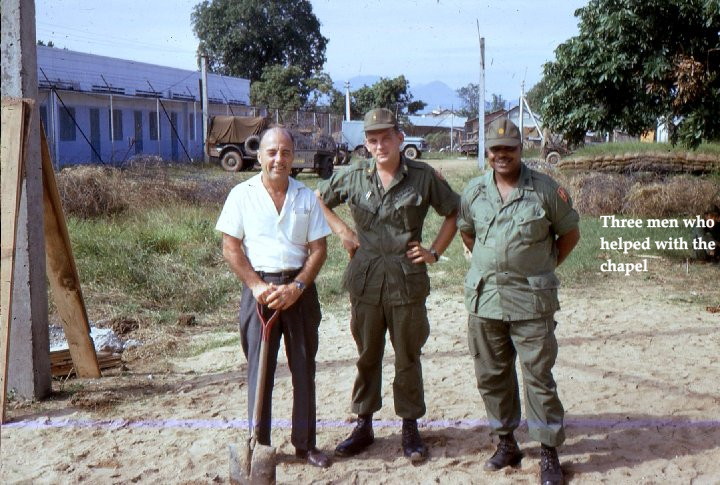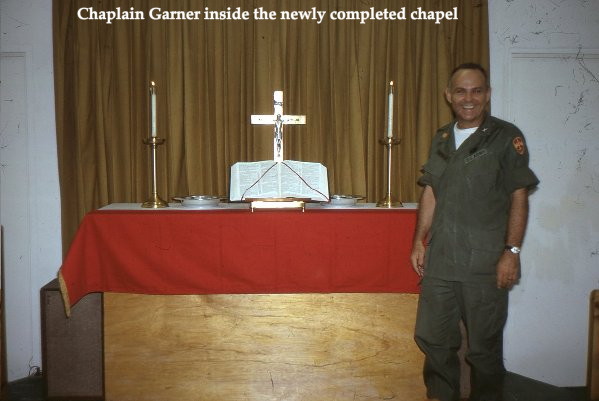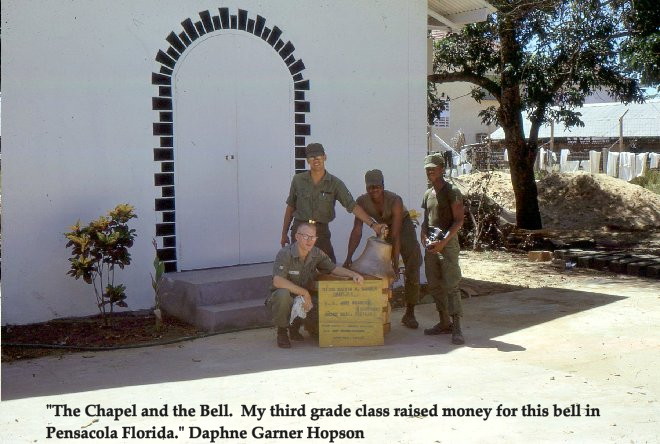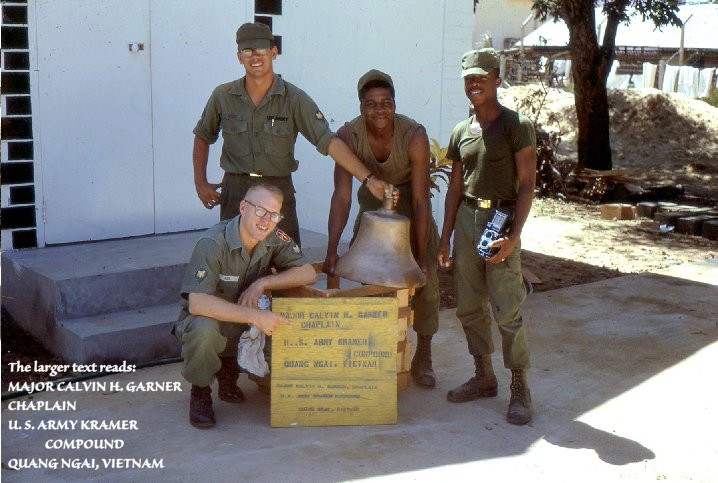 The Specialist 4 kneeling is believed to be named KEIL, seen in the two photos below SHAW.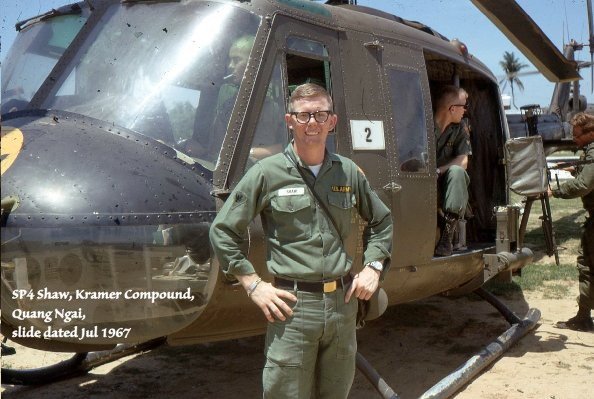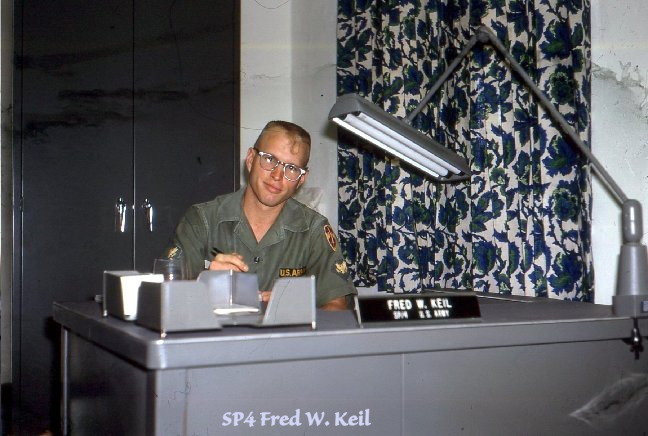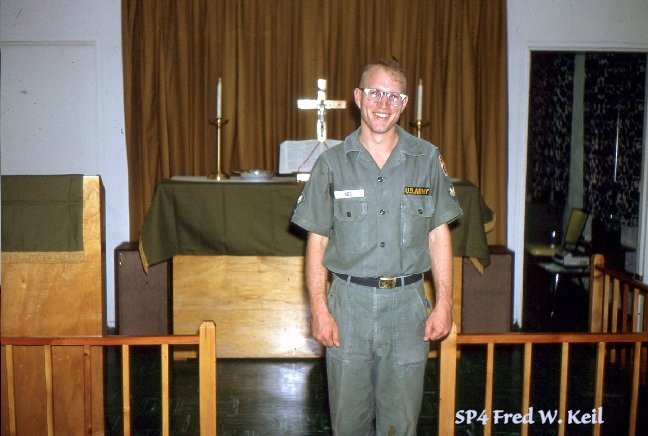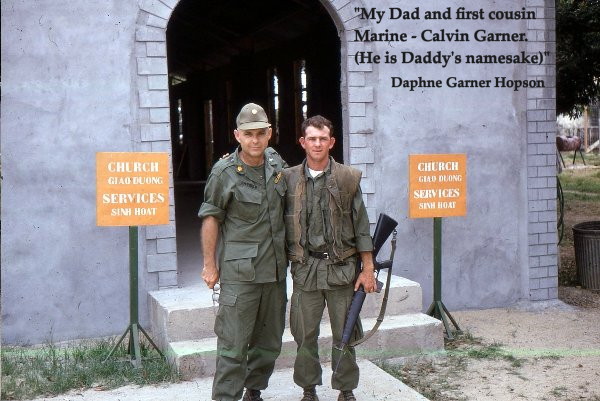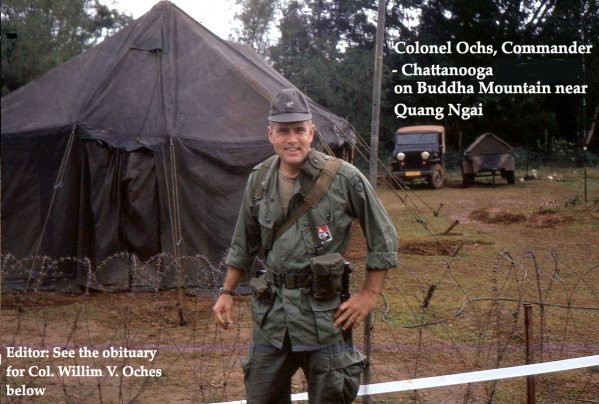 Col. William VanDyke Ochs Jr., 87, of Annapolis Roads and a bailiff at the Circuit Court for Anne Arundel County, died November 14 at home after a lengthy battle with leukemia. Born in Chattanooga, TN., the son of a U.S. Army Cavalry colonel, Ochs graduated from West Point in 1945. See more here

Birth: Feb. 25, 1924
Death: Nov. 14, 2011

William Ochs, 87, an Army colonel who served in two wars and as a young soldier played a key role during a tense moment in the occupation of Trieste after World War II, died Nov. 14 at his home in Annapolis. He had leukemia. The death was confirmed by his daughter, Ridgely Ochs. The son of an Army officer, then-Lt. Ochs was two years out of the U.S. Military Academy at West Point, N.Y., when in 1947 he was posted in the Free Territory of Trieste along the new border between Italy and Yugoslavia. On the day the borders were to go into effect, Lt. Ochs and a small infantry squad under his command were confronted by Yugoslav army forces. A Yugoslav officer approached Lt. Ochs to say they were moving to the border before the agreed-on time. As Time magazine reported, the officer told Lt. Ochs: "We have 2,000 troops behind us and we are coming through. We will give you five minutes." Time wrote that the Yugoslavs under Marshal Josip Broz Tito were aggressively testing the boundaries and hoped to occupy strategic locations around Trieste. Lt. Ochs replied that he was under orders not to let the Yugoslavs pass through. This led to an armed standoff, as both sides deployed their men to ready for action. "If one of them had let go with his rifle," Lt. Ochs later said, "it would have caused a hell of a lot of shooting." The standoff continued until a U.S. battalion arrived with two tanks, and the Yugoslavs agreed to withdraw. Col. Ochs served in Korea and in Vietnam before retiring from the Pentagon in 1971. during the 1972 presidential campaign, he was chief of ballot security for the Republican National Committee. He later spent about a decade at what became the U.S. Energy Department as an administrator for the general counsel. William VanDyke Ochs Jr. was a native of Chattanooga, Tenn.